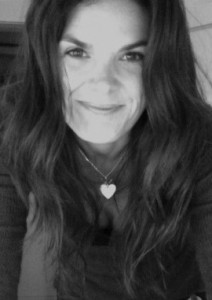 "He who works with his hands is a labourer;
He who works with his hands and his head is a craftsman;
He who works with his hands, his head and his heart is an artist"
                                                                                         ~ St Francis of Assisi
It's always nice to know a little bit about the person who will be massaging you. So here is a little bit about me.
Originally trained as a Chartered Accountant, I ended up at Drama School and became a professional actress for some years. I have been fortunate to work in some fascinating places - the Psyche Ward in Long Bay Jail for one, and have travelled to far and distant places in Africa, Asia, South America and Europe spending time with people from all walks of life.
Now a qualified Myotherapist, Remedial Massage Therapist (first place in my course), Ka Huna Bodyworker and Yoga Instructor, I live in Katoomba, providing Massage and Yoga to locals and visitors to the Blue Mountains.
My somewhat eclectic background has enabled me to observe and build a deep understanding of body-mind mechanics and see how outside stresses can take their toll on our state of being, leading to postural habits and resultant myofascial conditions in the body. A longstanding practice in Yoga, Meditation and Pranayama (breathing control techniques), and a strong empathy for the human spirit, assist me in creating a space in which self-healing for my clients may take place during the sessions.
The basic premise behind Remedial Massage and Myotherapy is the use of clinical reasoning to determine the direction of the treatment and application of techniques. Each client receives a postural assessment and various diagnostic testing as part of the session, so the massage is designed specifically based on what you are coming in with, whether it be acute or chronic pain, stiffness, limited range of motion, headaches, or just a desire to feel better in your body (and mind). Myotherapy utilises more advanced clinical orthopaedic assessments and treatment techniques to bring an enhanced treatment plan for myofascial dysfunction.
I have had some wonderful success with my clients using a combination of techniques including Dry Needling, Joint Mobilisation and other Myotherapy techniques, often blended with Ka Huna Bodywork, or a stand alone Ka Huna Massage. I am starting to build a testimonial page based on clients' feedback updating me on their progress, and they have been kind enough to subsequently given me permission to share on this website. Thank you to those clients, as it helps others to see the benefits of this work.
Incorporated into all treatments is breath work and a collection of beautiful massage techniques from various modalities including Swedish Massage and the holistically healing Ka Huna Bodywork from the South Pacific to balance the nervous system and encouraging self-healing.
On the Treatment Menu & Prices page, you will find a selection of massage treatments, from the healing Ka Huna Massage experience, to a nurturing and harmonising Relaxation Massage, to a more clinically-based Remedial/Myotherapy Massage. Traditional and Modern Cupping, Dry Needling and Exercise Prescription and Rehabilitation Exercises are included in when appropriate for the client.
Please visit Yoga page to find out more about yoga classes. Also available are corporate and group classes, as well as private one-on-one yoga sessions.
The beauty of coming to The Massage Health Clinic is that you are not one of many coming through the door, which allows for time to be invested by your massage therapist in determining the best treatment for you on that day. We get to know your body and who you are, and work with you to achieve the best for your body. If you are uncomfortable about taking your clothes off, we can work with this. If you dream about being in a yoga class, but feel uncomfortable doing this with other students around you, we can work with this.
So, come and treat your body and allow your mind to switch off. You deserve it.
Rebecca
PLEASE NOTE THE MASSAGE HEALTH CLINIC DOES NOT PROVIDE SEXUAL SERVICES OF ANY KIND.